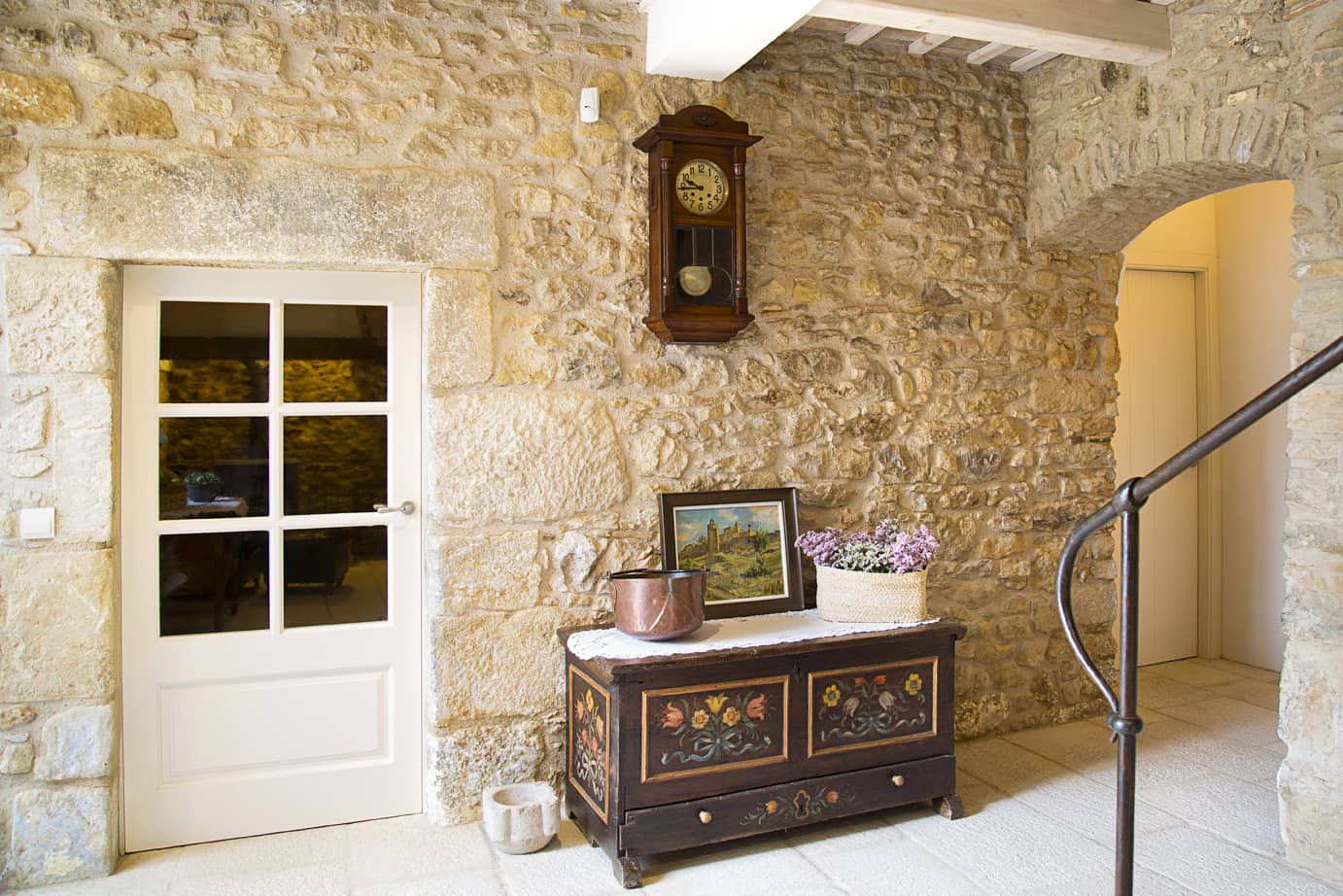 Lower Hall
Just crossing through the main doorstep, the past surrounds us with every detail. The dough table, which belongs to a family from Pals, an ancient trunk guardian of memories, the rustic stone as a unifying thread and the stairs which let us catch a glimpse of the upper floor's magnificence.
A small door leads us to a room that in the past was the kitchen of the house and now it is leisure room where you will find several elements of the original kitchen such as stoves, a washbasin, a fireplace and a stone oven.
Mas Jofre is ready to celebrate life with all that it implies. Thus, it includes a pantry to store your purchases, from "dinners in a small committee" to "big birthday parties". You will also find groceries and cleaning products.
Next to the pantry you will find a bathroom with a sink, a toilet and a water pitcher made out of stone.